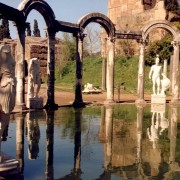 La più grande Villa appartenuta ad un Imperatore romano, fastosa testimonianza dell'eclettismo di un uomo di potere e dei risultati raggiunti dall'architettura dei quel tempo.The largest villa belonging to a Roman emperor, a symbol of the eclecticism of a powerful man and of the results achieved by the architecture of the time.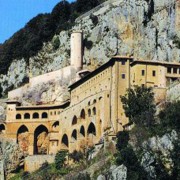 Itinerario suggestivo nel luogo in cui S. Benedetto da Norcia si è ritirato e ha dato vita alla Regola.
Il monastero di S. Scolastica, con la nascita della stampa, e il Sacro Speco interamente rivestito da affreschi medievali.A suggestive itinerary on the site where St. Benedict of Nursia withdrew and gave birth to his "rule"; St. Scholastica's Abbey, where the first typography in Italy were installed; and the Sacro Speco completely clad with medieval frescoes.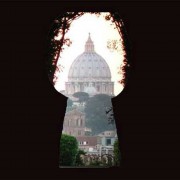 Un'appassionante passeggiata cinematografica lungo i luoghi simbolo di Roma che hanno fatto da set al recente Premio Oscar "La Grande Bellezza" di Paolo SorrentinoAn exciting "cinematic promenade" along the landmarks of Rome that became the set of The Great Beauty by Paolo Sorrentino, Academy Awards winner for Best Foreing Language Film in 2014.Un emocionante paseo cinematográfico en los puntos de interés de Roma que eran el set de filmacion de la pelicula "La Gran Belleza" de Paolo Sorrentino ganadora del Oscar.